Trusted company
We have been providing reliable school bus services to the South Shore region since 1962!
Child safety is our primary concern, which is why we ensure the rigorous maintenance and cleanliness of all of our vehicles, paying special attention to the selection and stringent training of our drivers. All of our buses are equipped with a geolocation system, which provides us with the exact location of our vehicles, their speed, and the duration of each stop made.
In collaboration with the Hautes Rivières, Grandes Seigneuries, Val des Cerfs and Eastern Townships school boards, we are committed to providing your children with a reliable, safe, and professional transportation service.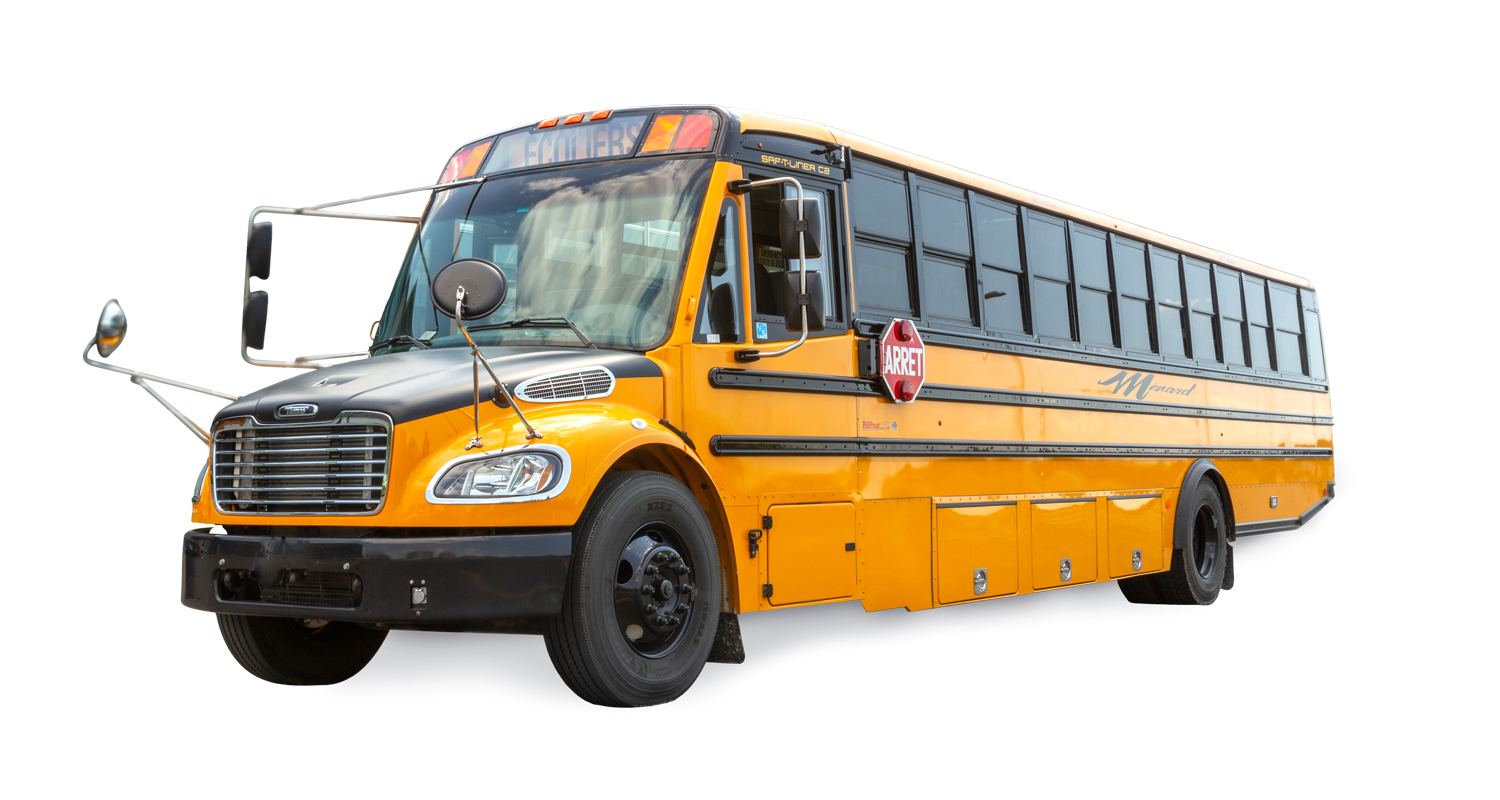 Specific features
Luggage lockers;
Air suspension;
Geolocation;
Tinted windows;
Microphone;
CB radios;
adio and CD players;
Etc.
Our school buses have a capacity of 48 passengers.
Among other things, our buses are equipped with:
NB: All our drivers are reliable and experienced and are subject to a systematic forensic audit at the time of hiring. They are also all trained in CPR.
Our school buses are also at your disposal for your other needs.
Whether you are interested in a short or long-term stay in Quebec or Ontario for a company outing, group trip, sports event or any other occasion, our school buses will definitely meet your transportation needs with a relaxed and friendly atmosphere that only school buses can create.
Contact us so that we can offer you personalized services that meet all of your needs, ensuring a pleasant and memorable transportation experience